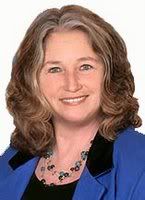 On today's show we were so honored to have with us Book Author Karen Gonzalez. Karen was here to share with us her latests E-book titled "Family Folktales: What Are Yours?". We learned alot about Karen today, she shared with us that every since she was eight years old she found herself writing and it became a passion for her. As a child she remembered taking childhood books and rewriting them to create her own story. Later on Karen developed a career as a journalist featured in several magazine and as a Journalist for several well known companies.
Karen explained to us how she got started in writing FolkTalk writing and she also explained a little bit more about what exactly FolkTale writing is. Along with telling us how she got started she shared some great tips with us for if you wanted to try your pen or keyboard at Folktale writing. Some of the wonderful tips she shared is a FolkTale is simply how you perceived or understood a story you were told or heard. It does not have to be filled with tons of accurate information but it is your sharing a story or something that happened in your point of view or how you saw it.
One of the things we discussed was how easy it is for author's of any kind whether it is a book author or blog author, how sometimes we can develop "writers block" and what her suggestions were for overcoming this. Some of the great suggestions she suggested was to develop your own writing style and do what works best for you, also maybe write down your ideas so you have a starting point or things to refer to later on. Another thing she suggested is for you to focus on your main idea for your story, she used the example of she was writing on a certain person and was having a bit of writers block and she concentrated on their deep blue eyes and went from there. To allow the words to come of you and just flow, not to over analyze or edit your work just to let it flow first. Get it all down on paper and let it flow before you even decide on editing your work, because alot of times people are so worried about editing their work that they cut out the good stuff in that article or storyline.
Some of the suggestions she had for decideding what to write on were the following:
Birthdays
Anniversaries
Holidays Etc.
FolkTale writing was completely new and foreign subject to me until I had the chance to read Karen's book, and before I knew it I was taking notes and making notes of diffrent stories in my own family that I could relate to and write in a Folktale fashion. Cathy also was very intersted in all she learned and Karen suggested since Cathy was having a hard time remebering some of the wonderful stories of her father, that she should start writing and before she knew it the stories would just start flowing through onto paper. Karen also suggested to Cathy to maybe start with a blog format something simple and where you don't have to worry so much about your grammar and editing but simply the heart of the story.
You can easily get a copy of Karen's book by visiting her site located FolkArt Press and order your E-Book for only $7.95 and don't forget that we will be giving a away a FREE copy of her e-book to listners that comment on the show we had with her! We will draw a winner in two days for your chance to win a FREE copy! To visit Karen's site to order your own copy simply click here and don't forget to click here to listen to our show and listen to all of Karen's wonderful advice.
Powered by Max Banner Ads
Related posts: